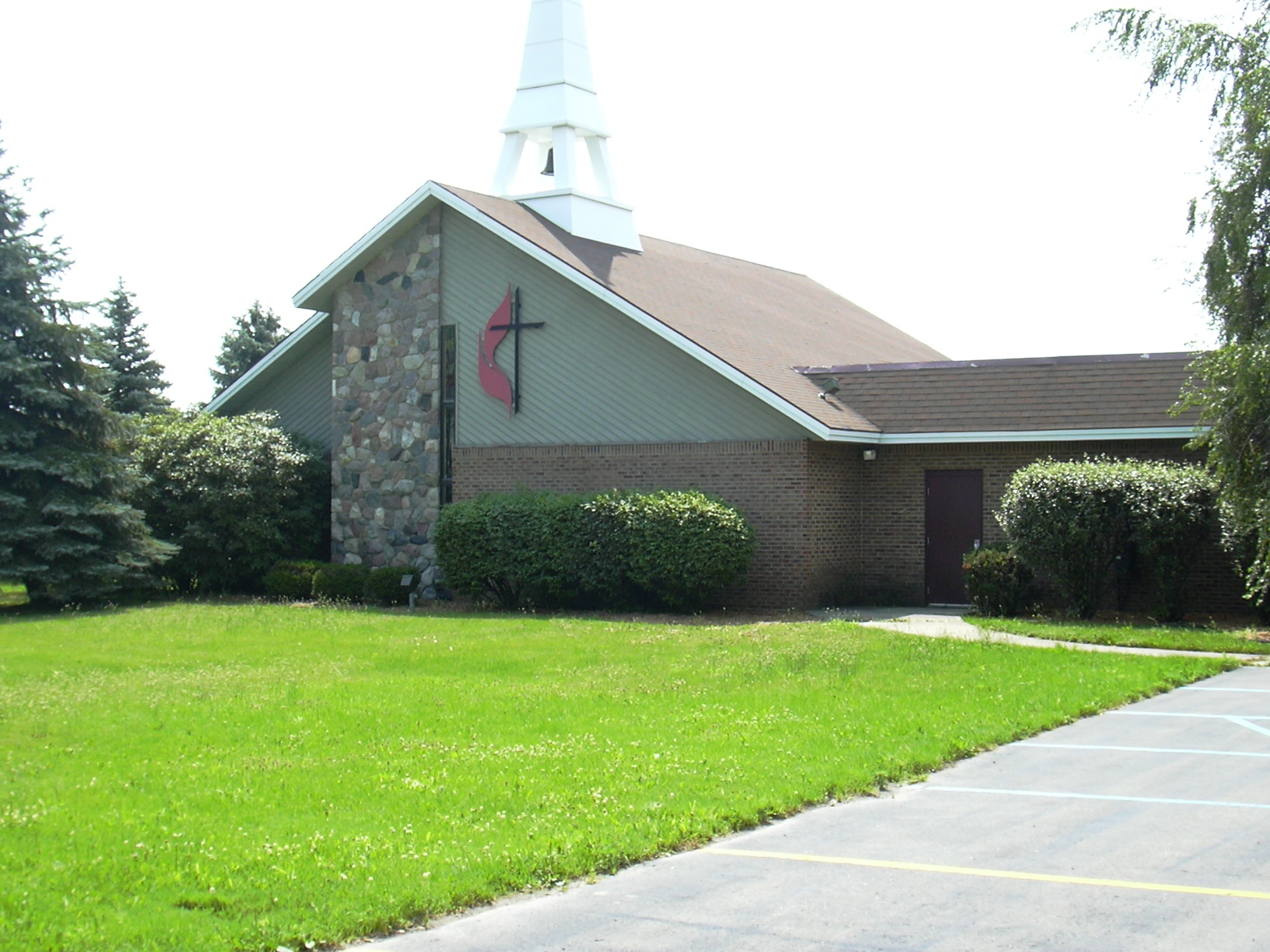 Welcome to the Howarth United Methodist Church website!

Here we are again. Another year has zipped right by us. The year that was called 2018, filled with its share of ups and downs. Many of us experienced great joy and happiness and others dealt with struggles this year. How was the year for you? I hope and pray that 2018 brought joy and the peace of Christ into your life.
With the year 2019 before us, what can we expect from God? We can expect His hand of protection and love to be upon us. We can expect that He will continue to work in this world for His glory. We can have the faith that God will continue to watch over our family and finances. The Lord God Almighty is going to continue to do great things in this upcoming year for the Howarth UMC.
What are you going to do this upcoming year? As we go through the winter months, what resolutions or changes are you willing to make in your life? Many will decide to eat healthier or get more exercise to be in better shape for this summer. Some will set their minds to saving more money. Others will devote themselves to spend more time with their families. All of these are good and necessary, but what kind of decisions or resolutions have you made regarding your walk with Jesus? Are you going to be more of an encourager for your spouse, family and co-workers? Have you been thinking about becoming part of a church family, being in fellowship and Sunday worship?
Let the message of Christ dwell among you richly as you teach and admonish one another with all wisdom through psalms, hymns, and songs from the Spirit, singing to God with gratitude in your hearts. Colossians 3:16 (NIV)
I quote this passage because the Bible tells us how much our life can be enriched by taking part in a worship service. When it comes to making new resolutions, consider letting one of them be coming to our services at 9:30 every Sunday morning at the caring Howarth United Methodist Church. We are inclusive and all are welcome here.
Indeed, every new year becomes a new start and a new start sounds good, doesn't it? What better time to make a commitment to grow closer to your Savior than with a New Year's Resolution. As we enter into 2019, may God's grace go with you. May His joy fill your souls. May you know His presence in your life more fully. May your walk with our Savior Jesus Christ be more fulfilling too.
God bless and we look forward to meeting you in the near future. Pastor Marvin Herman
2019 Dinner schedule has been posted.
Click on dinner schedule to see details.
Check out our online newsletter - May, June and July
**If you would like to sign up to receive our newsletter by email,
please contact us.
Our Website features our Worship Schedule for Howarth United Methodist Church, a Calendar of Events, Announcements, Prayer Lists and much more.

Please sign our guestbook so we can have a record of your visit with us.